I'm trying something new here by blogging about my experience when I go on photo shoots.  It will be a good way to document, remember, reflect, and hopefully help me become a better photographer.
I got there half an hour early so I could order a coffee and a breakfast sandwich.  To my surprise, the Conrad's were there waiting for me.  My first reaction was: HOLY SH*T, did I tell them to meet at 7am, instead of 8am?  Turned out they are just very punctual. :D
Instead of having them watch me stuff my face, I decided to start early.  After Payton was fully warmed up, we headed to our first location, The Bean, or Cloud Gate.
I've shot there before, and at 8 am on a Saturday, it's usually not very crowded.  That day was different.  There were already 2 to 3 bus loads of tourists.  Even the security guards were surprised. 

That's part of shooting at popular outdoor locations... there will always be people.  What I loved about the Conrad's was not only do they understand that crowds are part of the process, they are part of the story we are trying to tell as well.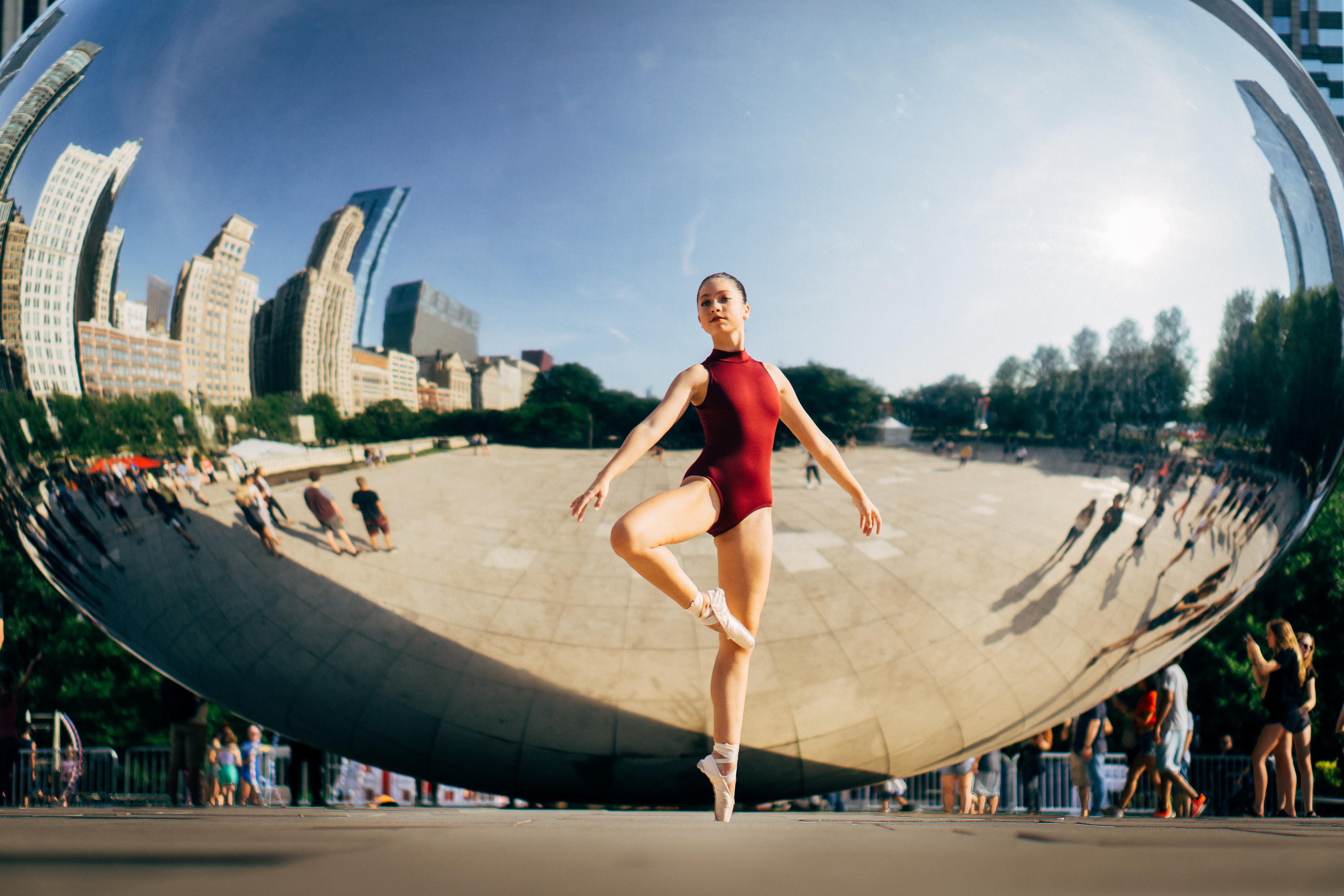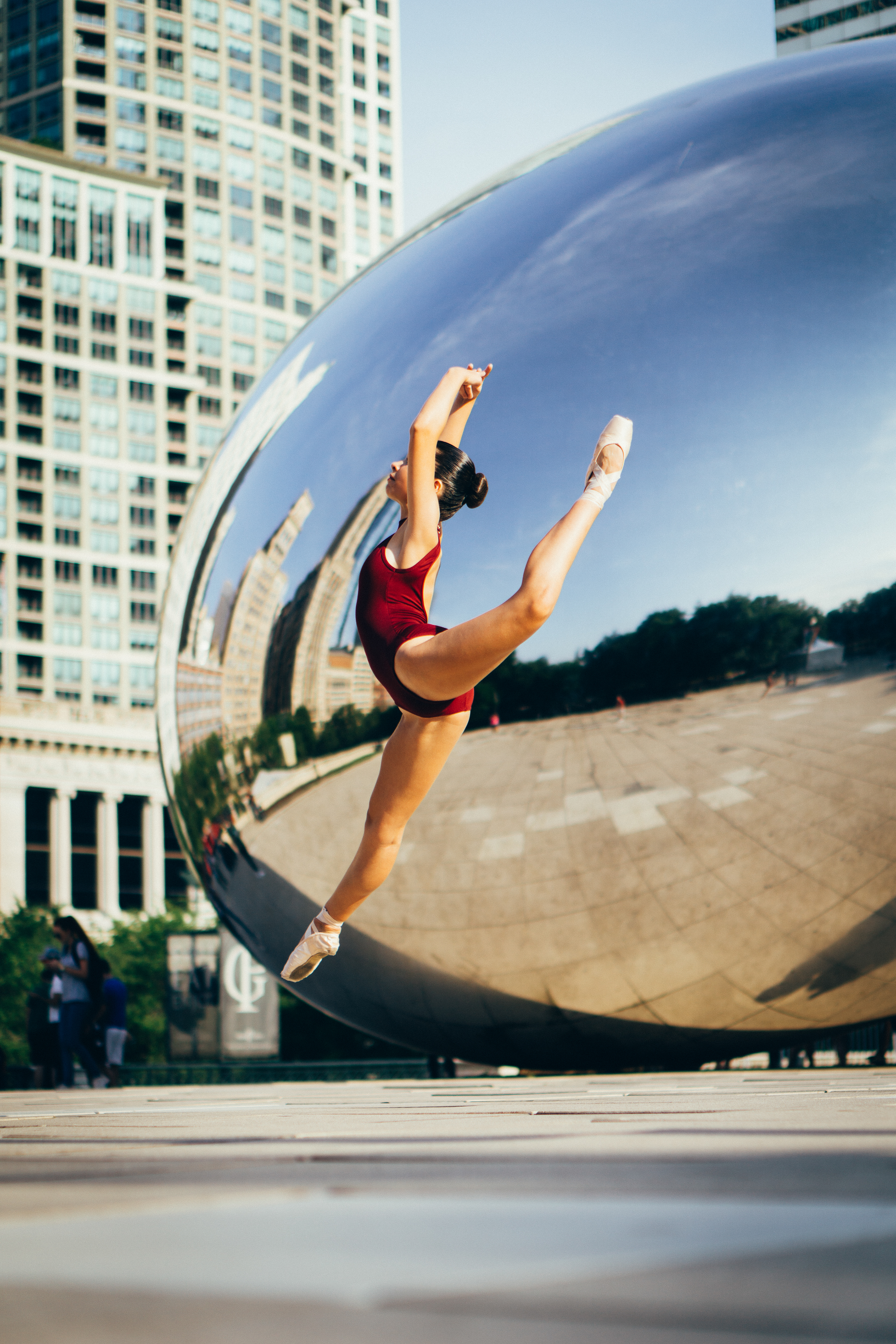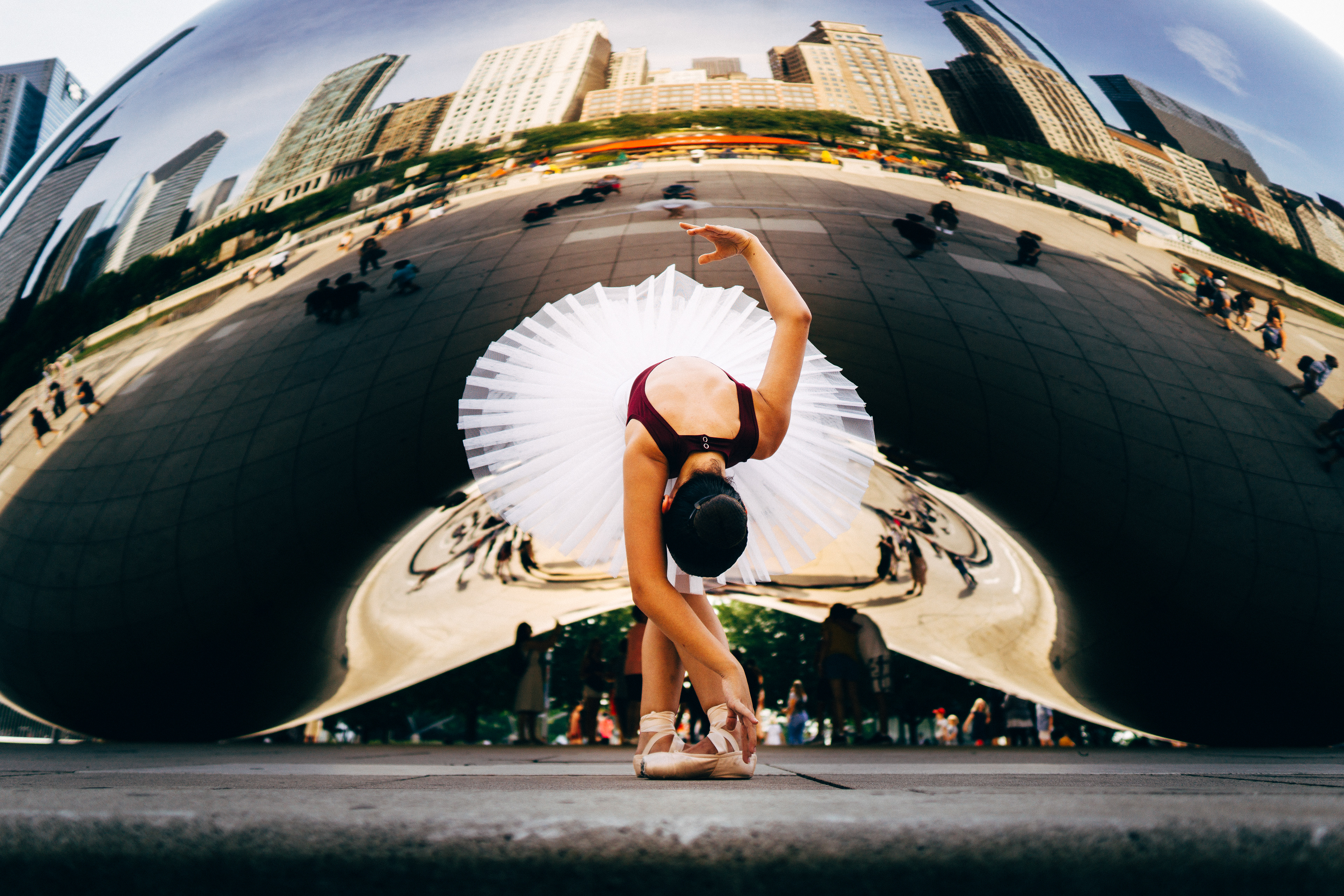 The Bean is ineffably gorgeous.  There are really no bad angles.  But, I'd like to suggest the side or the 3/4 angle.  The rounded and reflective surface, creates a surreal backdrop like no other.  It is one of the most iconic
dance photo shoot spot in Chicago
Another underappreciated angle is standing on the west side of the bean to shoot towards the east.  That angle showcases, quite possibly the best part of the Michigan ave, in a distorted way, which gives it a mellifluous quality.

Payton is quite petite, but she's all limbs, so a simple, solid colored leotard was the perfect choice for the shots shown above.  It shows off her gorgeous lines, which made her stand out and the focus of the images.  For the image with the tutu, it adds a necessary focal point, since Payton's face is hidden.  The round shape of the tutu also compliments the curvature of the sculpture.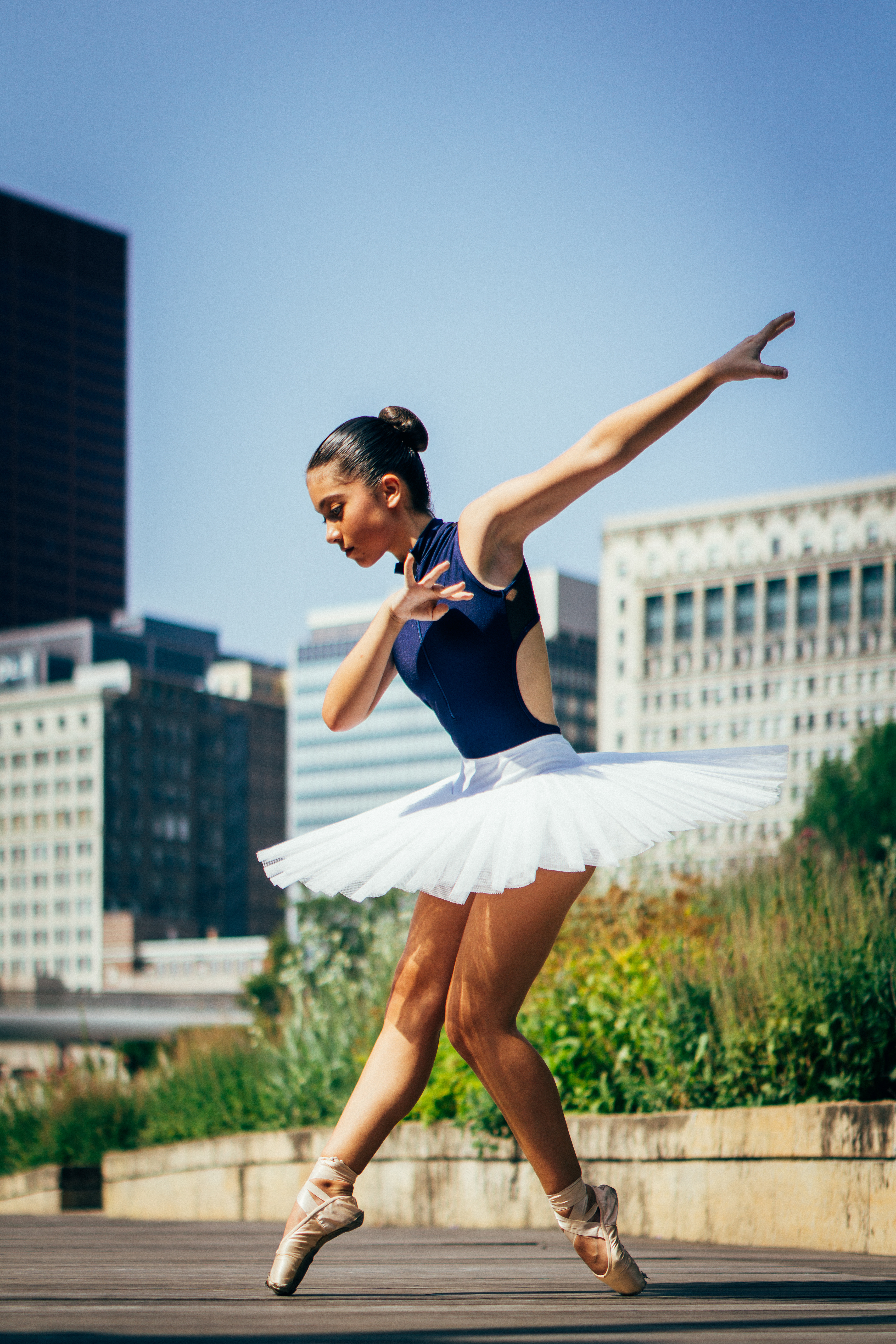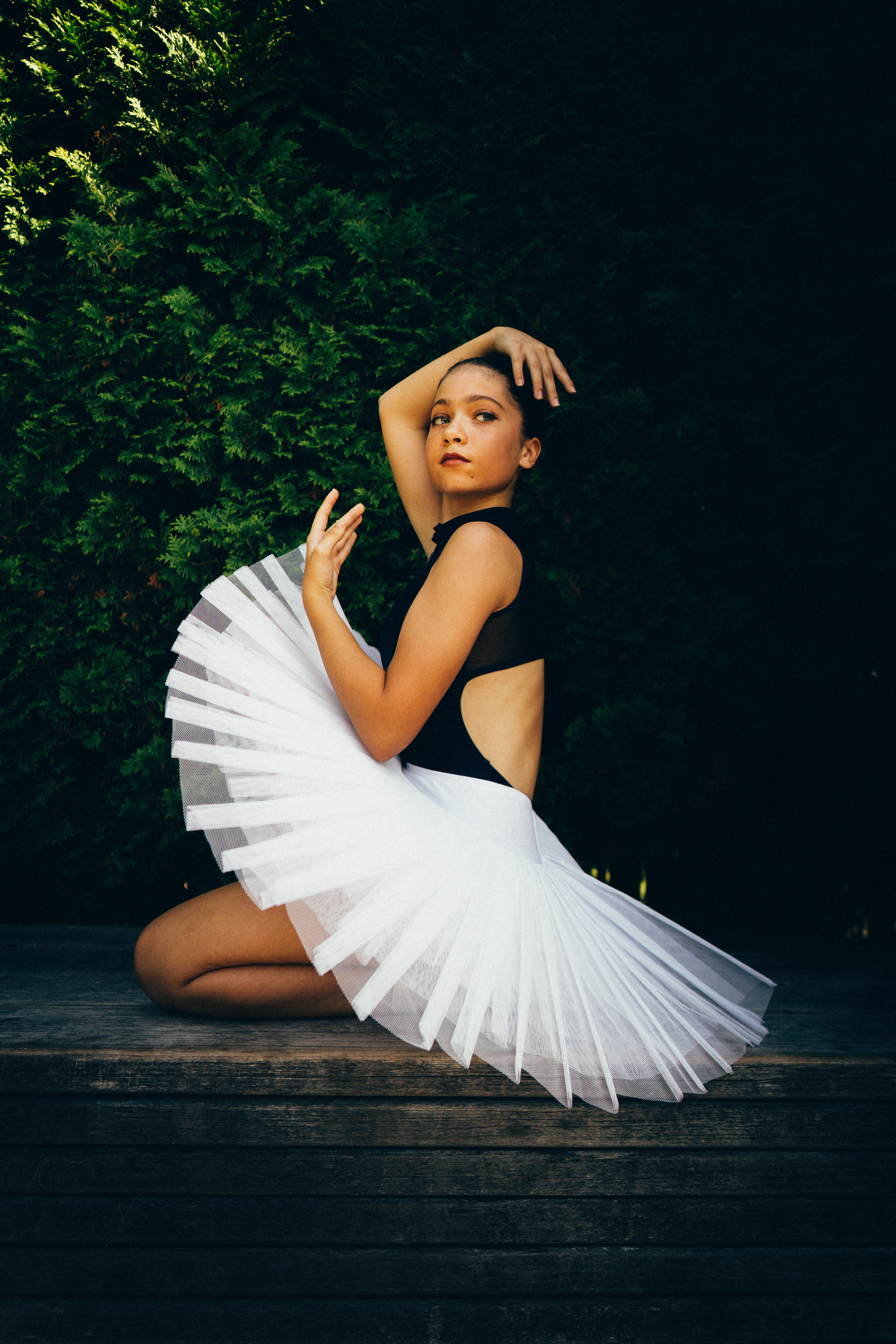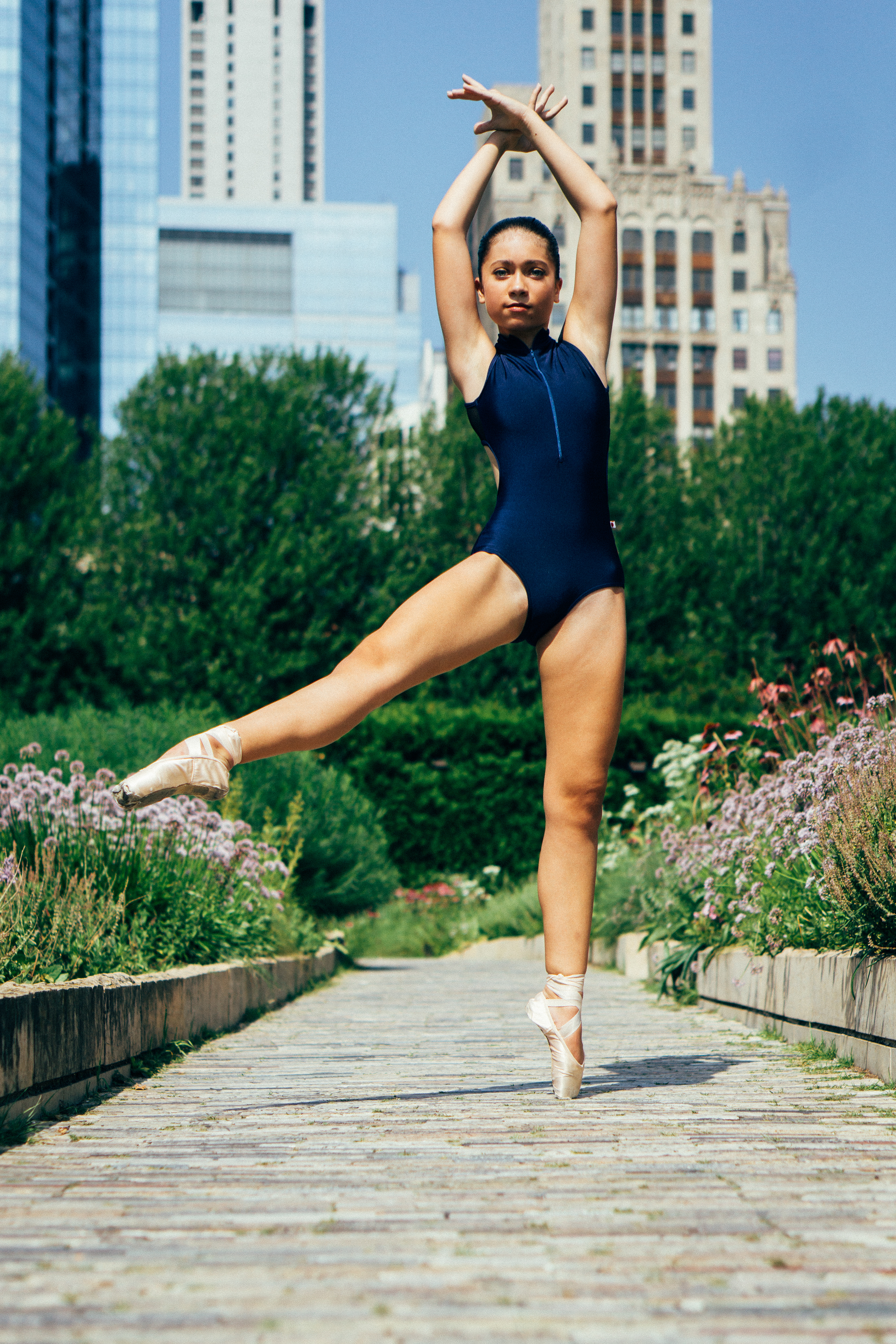 Our next location is Lurie Garden, situated right next to the Jay Pritzker Pavilion, and a short walk from Cloud Gate. 
At a quick glance, the difference is palpable.  Leaving the smooth metallic vibe behind, we have hustling organic matter that juxtaposes against the concrete jungle. 
I noticed I tend to gravitate towards more athletic poses...firebird, brise, saut de chat..etc, therefore, I made a conscious decision to include more, what I called, theatrical, or "pretty" poses. 
Payton is both athletic and flexible, so my focus for these shots was softness.  Softness in the arms and hands.  Maybe I'm too persnickety...maybe most people won't notice little things like finger placements...but the problem is, I do.  And I have a hard time settling for "pretty good", therefore, we took multiple shots for each pose.  Refining and making little adjustments, this process is very time consuming.  I'd like to thank both Payton and her parents for being so patient with me.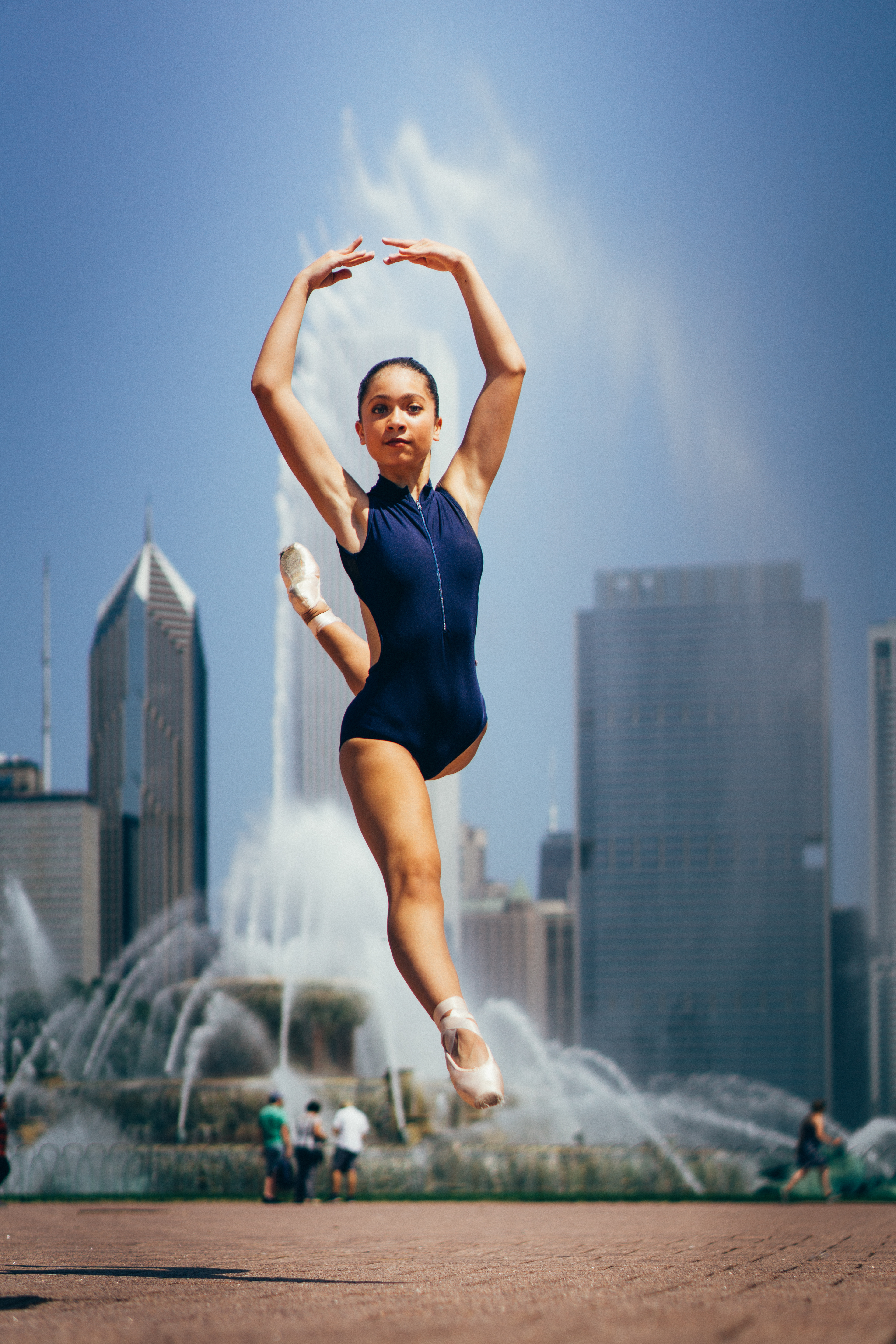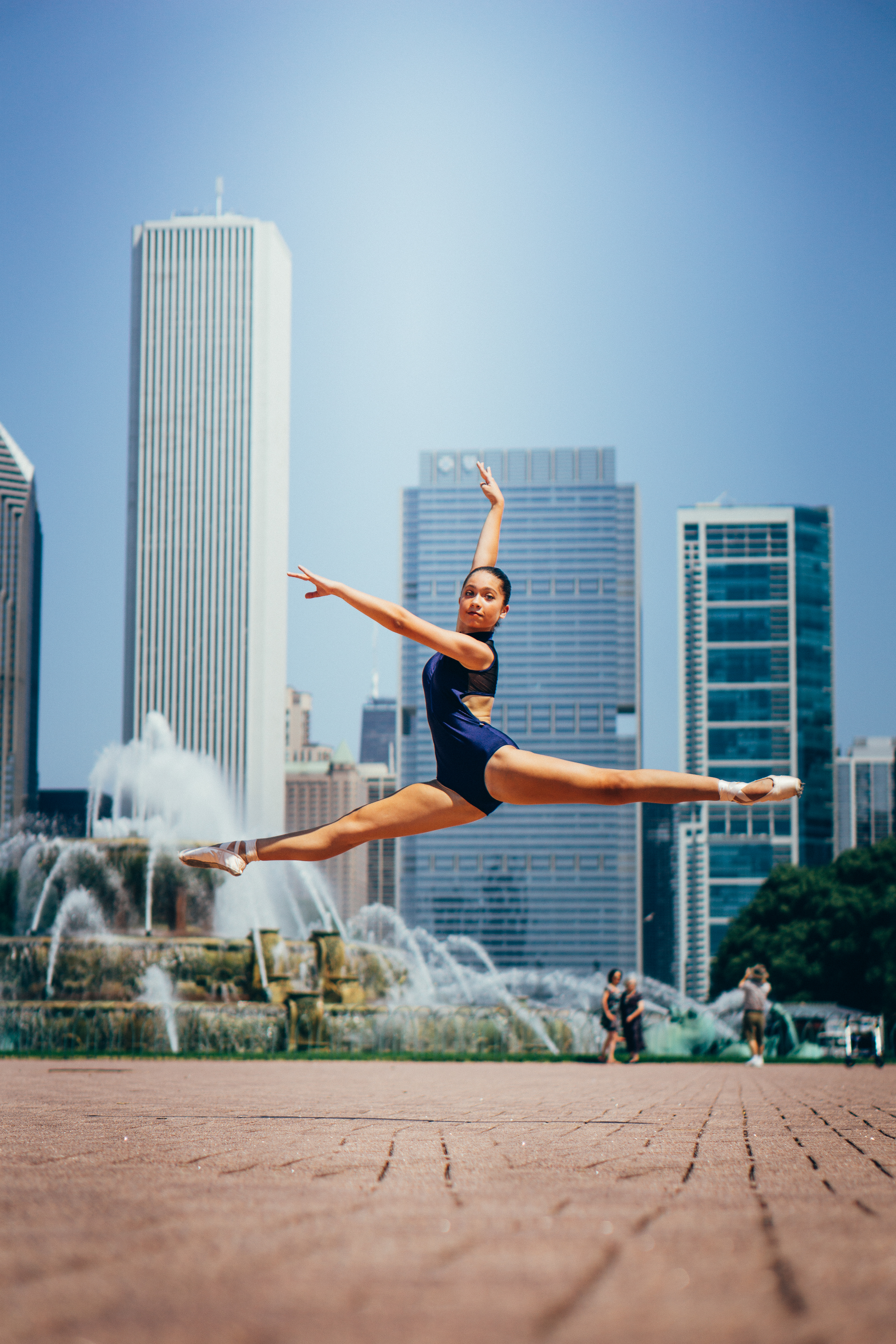 I mentioned earlier that I love athletic poses, and here we are with three such images.  I've had parents tell me how much they love I was able to capture these leaps at their peak and make the dancers look much higher off the ground.  I on the other hand, think the dancers deserve most of the credit.  You have to be athletic, flexible, technically sound, and make it look easy while having to control their bodies in a split second. 
A funny story about the shot of Payton's saut de chat...she was killing the game, and we were able to capture the shot but, the center jet of Buckingham Fountain decided to stop at the worse time.  It only comes on once an hour for about 20 minutes...I literally fell on the ground, defeated, after realizing what had happened.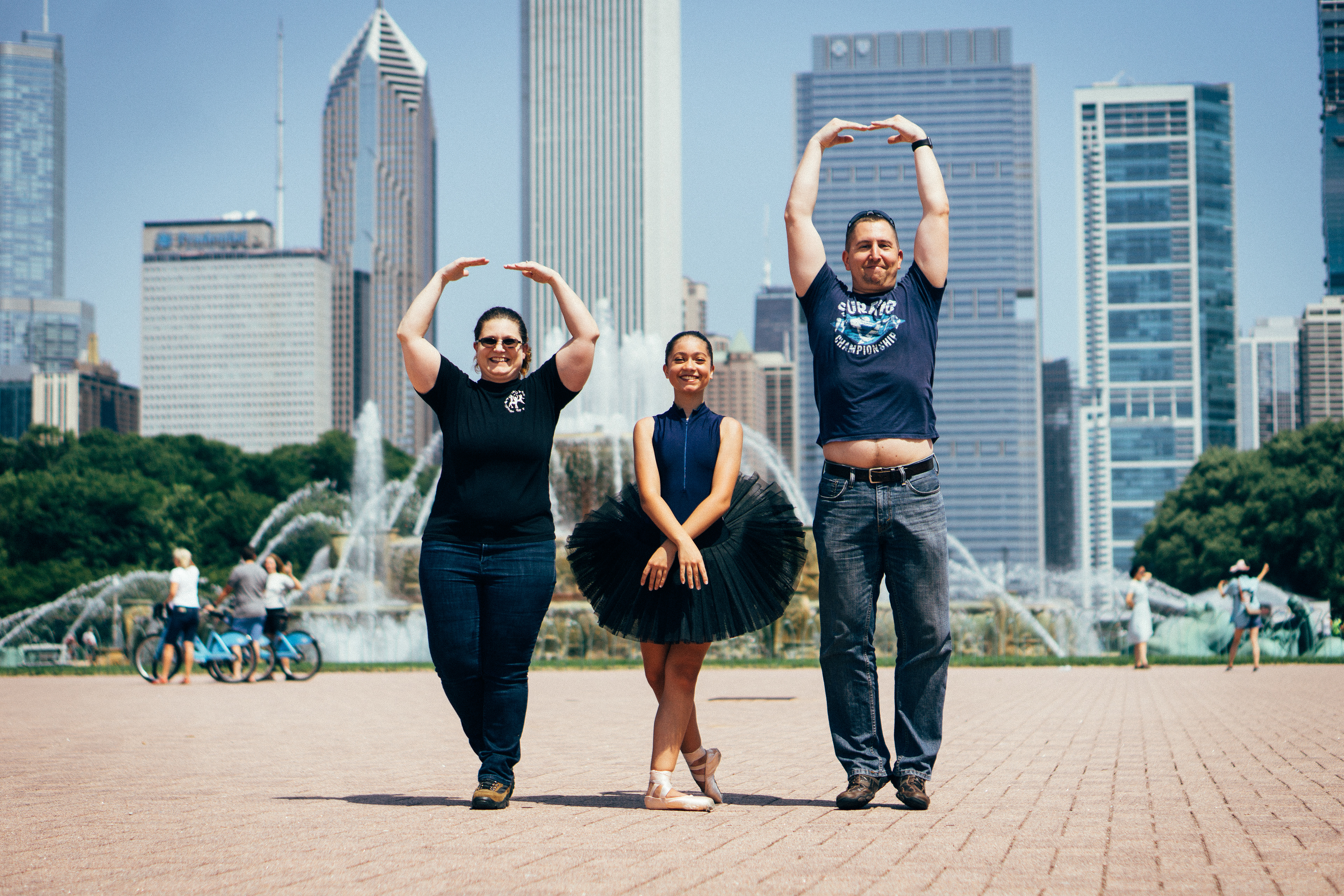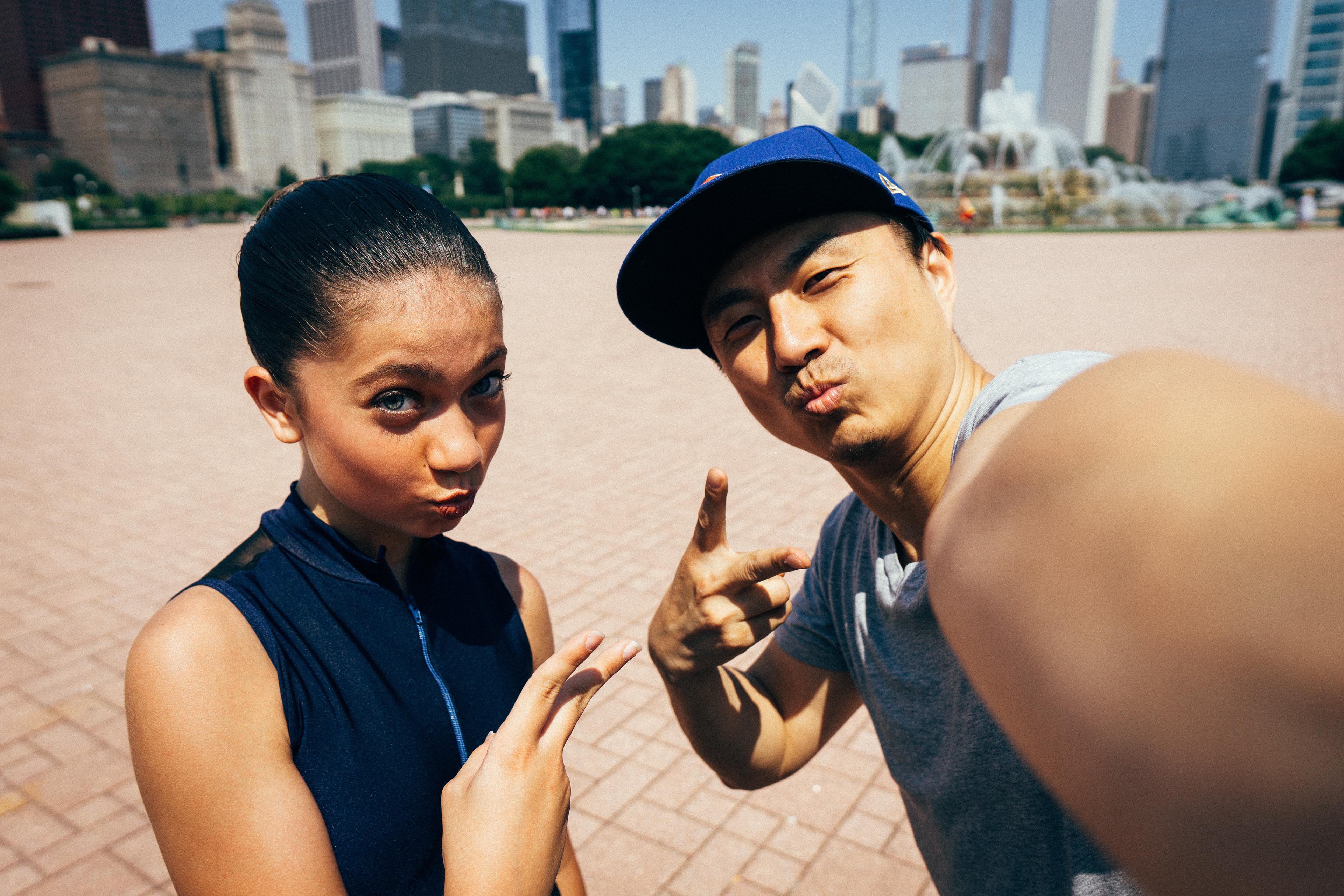 Even though I focus on dance photo shoots, at the end of the day, I'm telling stories about people.  People who dance, and those who support the dancers' dreams.  I thought it would be a fun little memento for Payton's family to capture something fun and silly. 

Being the oldest sibling, I obviously have a knack for embarrassing my younger family members.   I recruited both Lisa and Trevor to do an impromptu group dance shoot.  The parents were on board immediately, but Payton was a little apprehensive, which was perfect.  It's the only shot where she's smiling. 

I'd like to thank the Conrad family for believing in me and for driving 2 plus hours to meet with me.  I can't wait to see Payton's progress and hope to shoot with her again.
There is no better time than now, to capture something this precious.  Don't let these memories fade away.  Contact me using the form below to create an experience you will treasure for years to come.