Whether it's for your dance portfolio, or you just wanted to document your dance journey with some professionally shot images, it's important to be prepared for your photo shoot.  So I have enlisted a few of my talented dance photographer friends with some helpful tips to help you get the most out of your shoot.

I asked Nathan to share his thoughts on how dancers can best prepare for a photo shoot and here was our discussion. "I think often dancers are ill prepared when arriving for a photo shoot and that makes it difficult for them to be their best. Something I heard from
Rachel Neville
that I really like is that you should treat a photo shoot like a performance, but instead of performing for a crowd, you're performing for the camera." He went on to suggest that you should, "get a good nights rest, eat throughout the day, warmup before the shoot, and come prepared to give it your all."
For makeup and hair, Nathan pointed out most dance shots focus on lines, but a "simple, natural looking makeup can go a long way. Hair is really dependent on what type of shot you're going for, but if it's frizzy or crazy it's going to be a distraction from the rest of the image."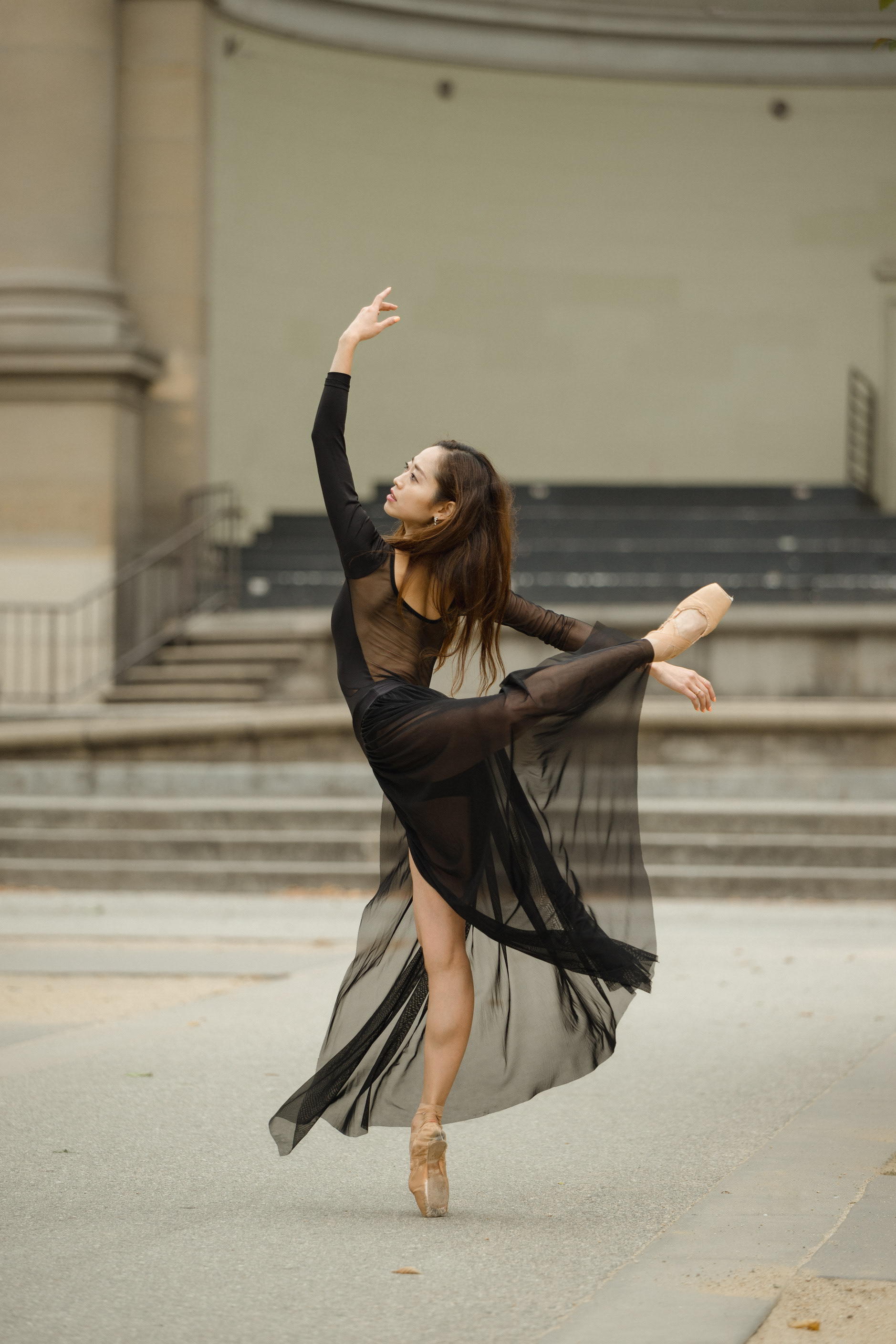 An advice to both the photographer and the dancer, Nathan suggested a general flow for the shoot. "The flow of the shoot is really important to keeping the dancer safe and also making the best images possible. I suggest you start with slow, grounded poses, then move on toward one footed poses, then extensions and bigger poses, then small jumps, then larger jumps, and warm down near the end of the shoot with simpler poses." One advantage of following this general flow is that it allows the dancer to warm up and get comfortable in front of the camera near the beginning of the shoot before you start doing more intricate poses.
Nathan's advice for dancers, is "photographers sometimes get excited, especially those who are less familiar with dance, so please speak up if you're not comfortable with a pose, location or outfit." 
Lastly, talking directly to the photographers, Nathan said "The safety of the dancer should be paramount. You may only work with them for two hours, but they have been training their whole life to do this and you want to guarantee their safety while shooting. The dancers you are working with deserve your utmost respect and by being respectful you will build a positive reputation."
**Nathan Carlson is a very talented dance photographer based out of San Fransisco, who thinks 60 degree weather is "cold" (sorry buddy, I had to do it ;P). 


Whether you are a professional, pre-professional or amateur dancer, there are a number of tips to get you ready for your dance photo shoot and get the most out of your session.
Be clear on the purpose of the shoot
Photo shoots are arranged for various different reasons and it's important that you are clear on
what
you want to capture and
why
. This will help you with the next step.
Research a number of photographers and choose the one that suits you best
When you approach photographers, explain clearly what you want to achieve during the photo shoot and make sure that you
ask lots of questions
. It does not only give you enough practical information to decide who you would like to work with, but it also indicates whether you can establish some connection and trust with the photographer in advance, which will be incredibly helpful during the shoot. In short,
do your research
.
Collect different items of clothing (leotards, tights, skirts etc.) and other necessary items for your photo shoot in advance
I could probably easily write a whole book about this topic  We all know the saying "less is more" – well, this may not work when you are planning a photo shoot. If you can,
bring a number of different styles and colours of clothing with you
. Show the selection to the photographer and discuss what's best to wear.
You also want to have more than one pair of shoes for the shoot. If you wear pointe shoes, I suggest having at least two pairs, a harder and a softer pair (personally, I like them nearly dead ). I don't suggest ever wearing a new pair of pointe shoes for the shoot. Decide how you want to wear them (ribbons or no ribbons, pancaked or not, etc.) and prepare them in advance. Some photographers will not let girls wear pointe shoes under a certain age (or after seeing their strength and readiness on the day) for safety and ethical reasons. If you feel that this may impact your photo shoot, discuss it with the photographer in advance to avoid disappointment and frustration on the day.
Showing yourself en pointe is very impressive but lack of strength or technique will not only ruin the picture but may also result in injury – please respect the photographer's feedback and suggestions.
Finally, unless you absolutely need to, don't wear tights as they usually don't look too great in pictures. If you need to wear them, have at least two new pair of tights for the shoot.
Preparing your body
Pointing out a few obvious things: first of all,
drink enough water
. Your body and skin will look so much better if you are hydrated.
Secondly,
don't eat food that could cause allergies, bloating, etc
. It's not a good time to try some exotic food that may cause you issues. Similarly, don't starve yourself during the time leading up to the shoot – it may be tempting to "slim down" but a full shoot is usually 3 or 4 hours long, and it's much more exhausting than attending regular dance classes. If you don't eat nutritious food, you won't have enough energy to get through the day and will be disappointed in the results or may even get injured simply by trying too hard on the day.
A balanced, healthy diet is extremely important
.
Make sure that you have water and healthy snacks with you during the day.
If you are planning to have a facial treatment or a hair cut before the shoot, do it at least one but preferably two weeks before your scheduled shoot – this will give you time to do some damage control if necessary. Also, this may not be the best time to try a new treatment, hair colour or cut – I had my own poor choices on this front and there's nothing worse than a sleepless night with non-stop tears after a bad decision.   
Finally,
have enough sleep
– especially the night before the shoot!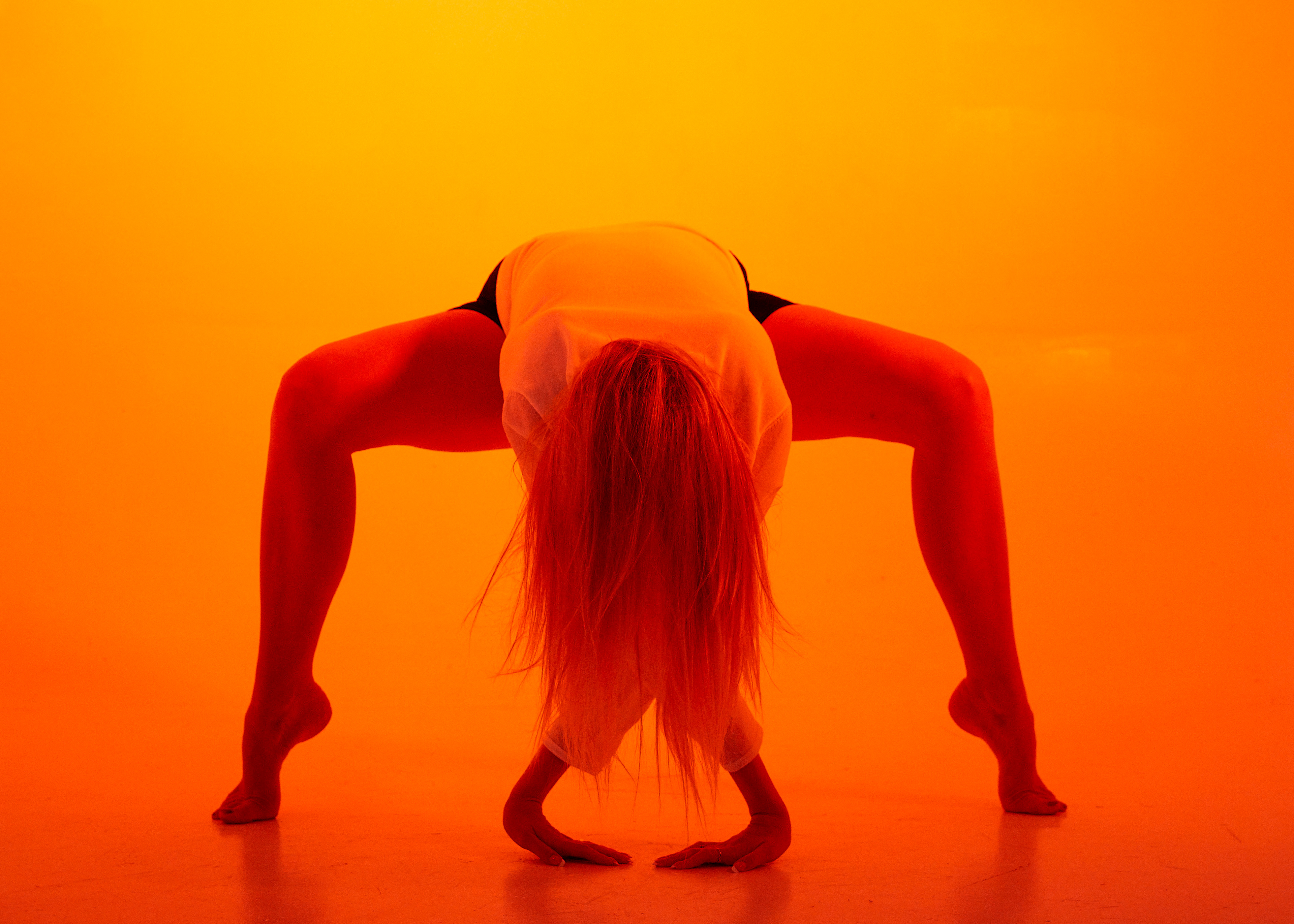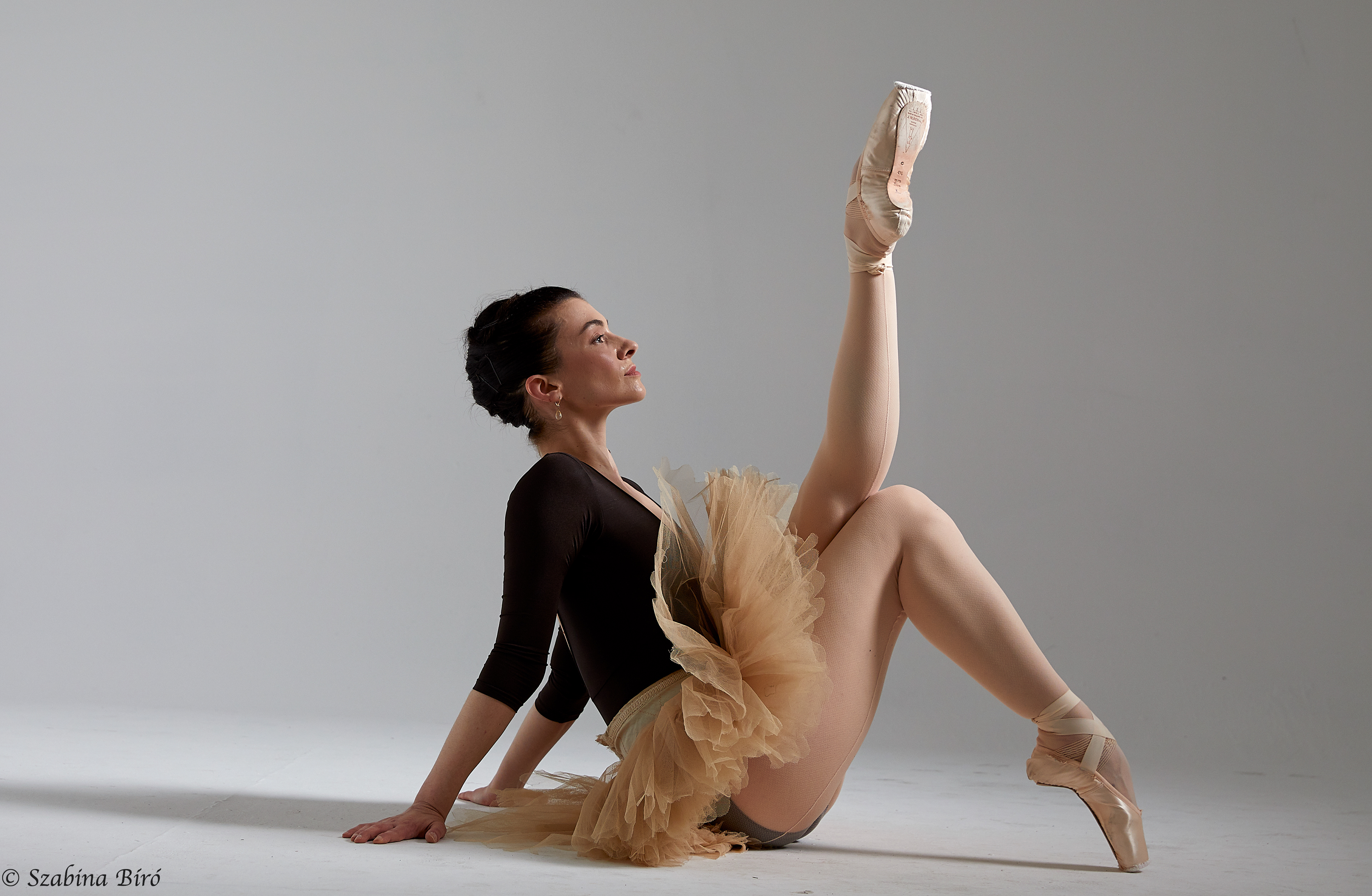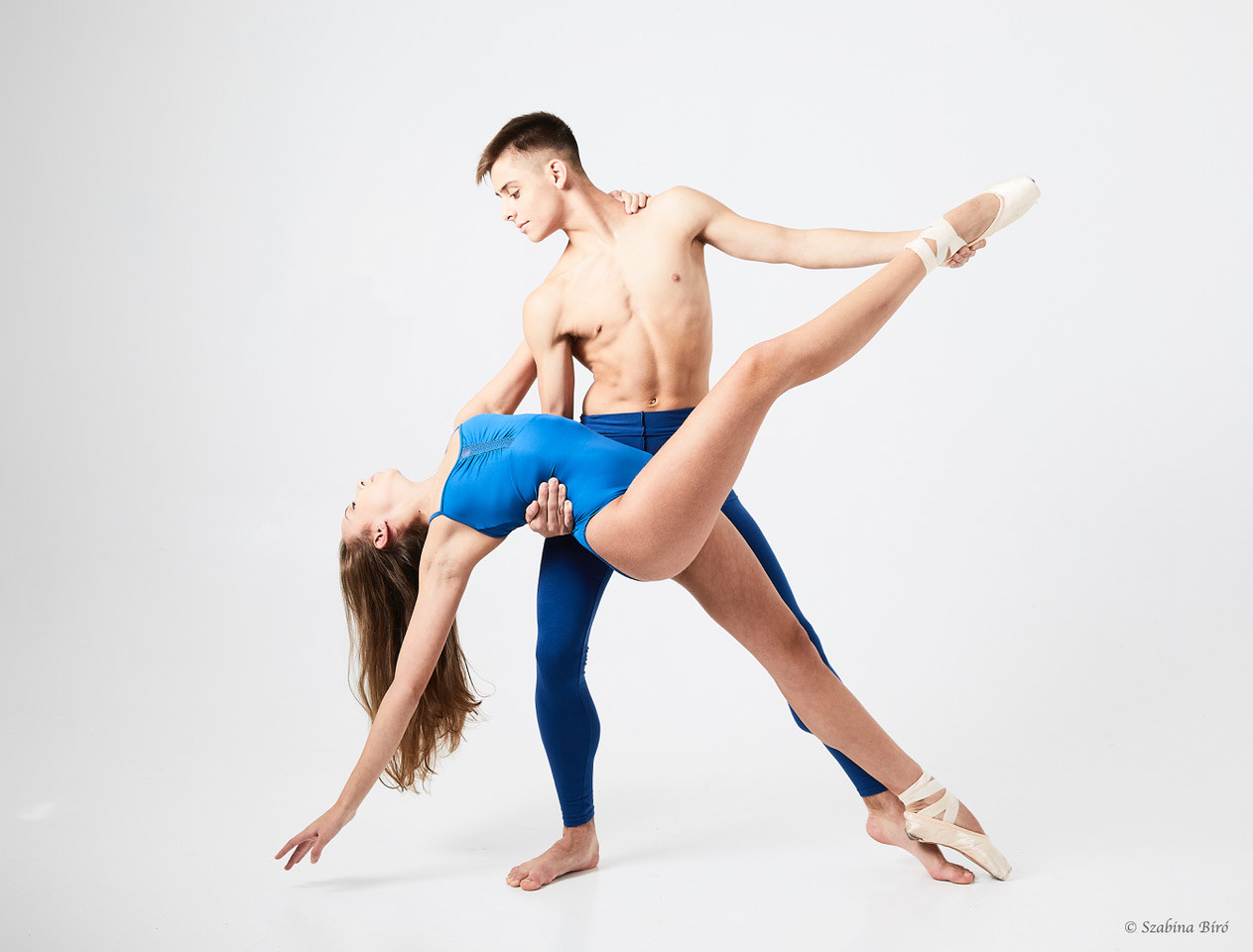 Preparing your mind
Think about the purpose of the shoot and what you want to get out of it.
Collect pictures for inspiration or take notes of what you want to do
.
If you are planning a location shoot, once you agree on a location with the photographer, have a look at the location before the shoot if you can, to get some inspiration.
Photographers like working with well prepared dancers, but also
be open-minded for suggestions
. Insisting on copying other photographers' work (lighting, colours, poses etc.) is not only offending, but it may prevent you from showing your best. In short:
get inspiration but don't aim to copy!
Finally, your first dance shoot may be a bit daunting – try reducing your anxiety by some meditation or other mindfulness activities. Keep in mind that the photographer will never judge you or compare you to others – he / she is fully committed to show you in the best light and their main purpose is to create beautiful images of you.
Consider bringing someone to the shoot
If you are a younger dancer (usually under the age of 14-18), the photographer will request parental consent for the shoot and ask for you to be
chaperoned by an adult
(usually your parents or dance teacher).
If you are not at the age when a chaperone is required, it may still help if you
have a friend or family member with you during the shoot
. Bringing another dancer or dance teacher to your photo shoot may be very helpful if you work with a photographer who is less experienced in shooting with dancers. Do let the photographer know if you are bringing someone, out of courtesy.
Enjoy!
Enjoy the shoot and the results – as a photographer, there's nothing more rewarding than seeing a dancer's genuine awe and delight when they first see their finished images.
**Szabina is an amazing dance photographer based out of London, UK
Dance shoots can be tough things. In the last three years I've been doing this, I've seen both dancers and photographers grossly underestimate how difficult they can be especially when both are new to shoots. Since this post will be centered around advice from photographers to dancers, I'll base my pointers on that.
Going back to my first sentence, dance shoots can be tough things. Social media has desensitized us to the actual effort that goes into a shoot. We look at videos of experienced dancers and 10 minute challenge shenanigans and think to ourselves, "I could do that!"
I personally could never shoot the way vastly experienced dance photographers shoot dancers. My brain and eye don't work that fast yet and I'll readily admit that. Likewise for dancers, it's important to know where you stand technically in your art and in your experience in front of the camera.
If you're really comfortable in front of the camera and can nail the poses you want to do, great! Else, practice and practice what you'd like to do and get friends help take casual shots of those poses. It'll help you build your confidence as well as negate awkward moments where you're just not nailing poses during a shoot.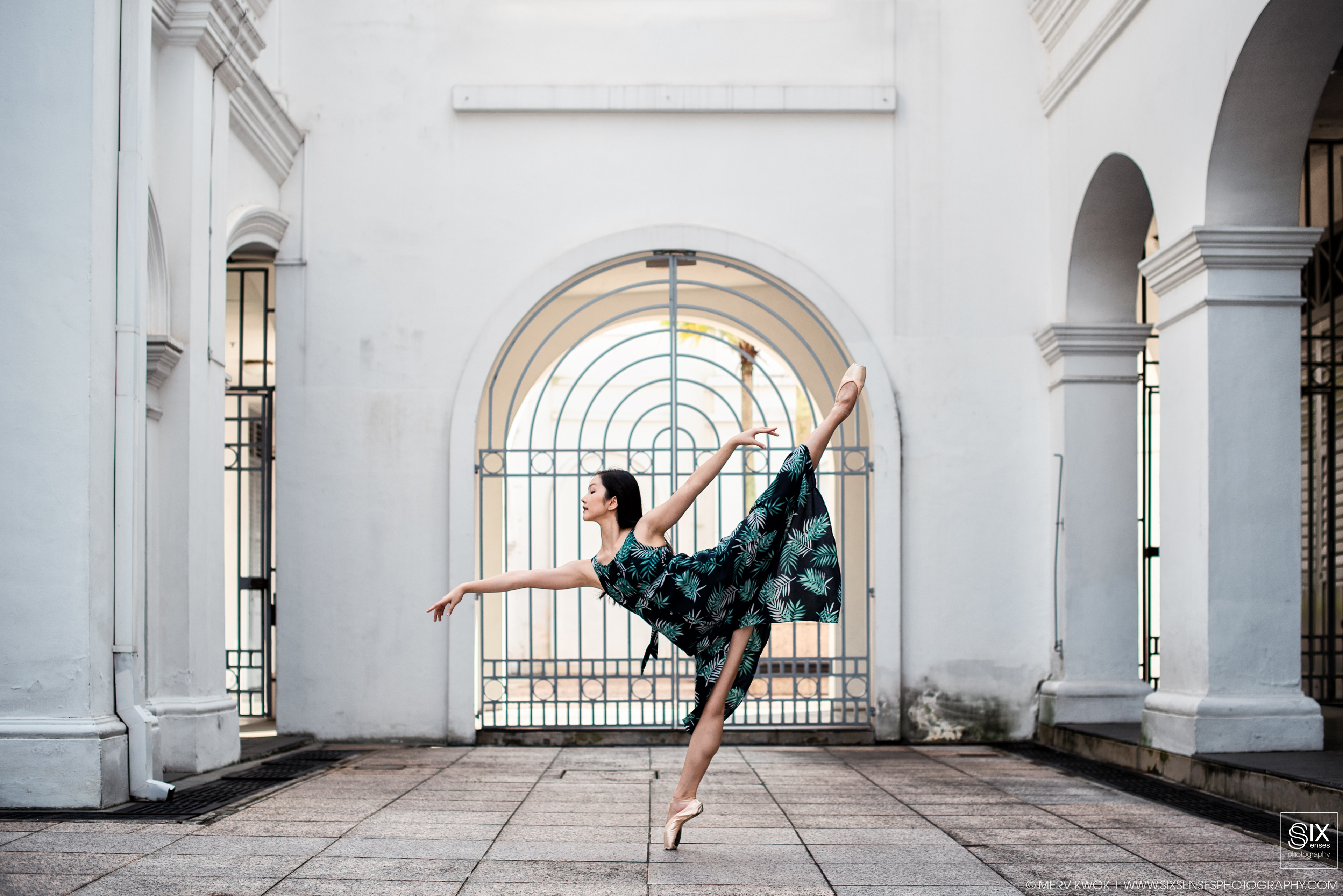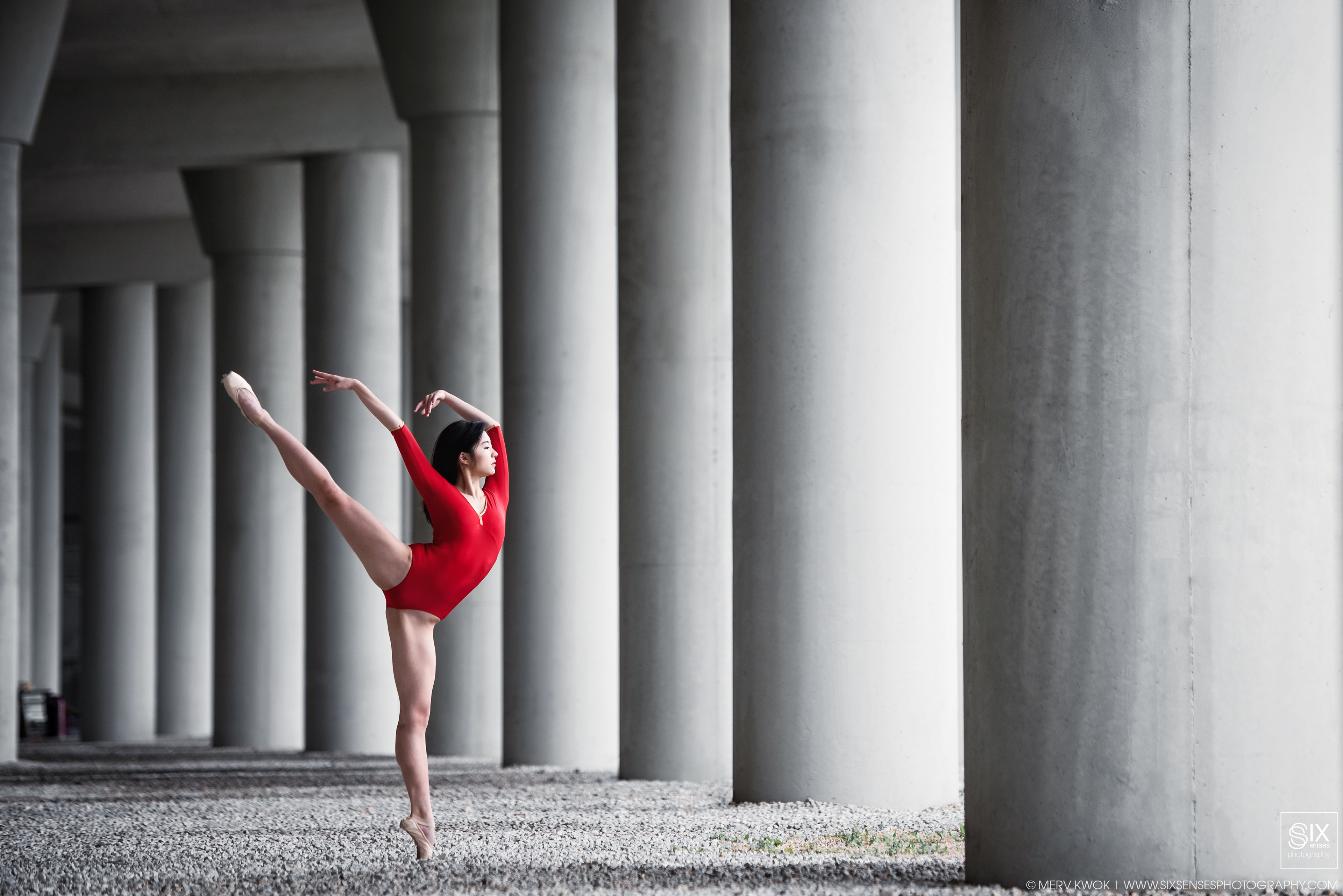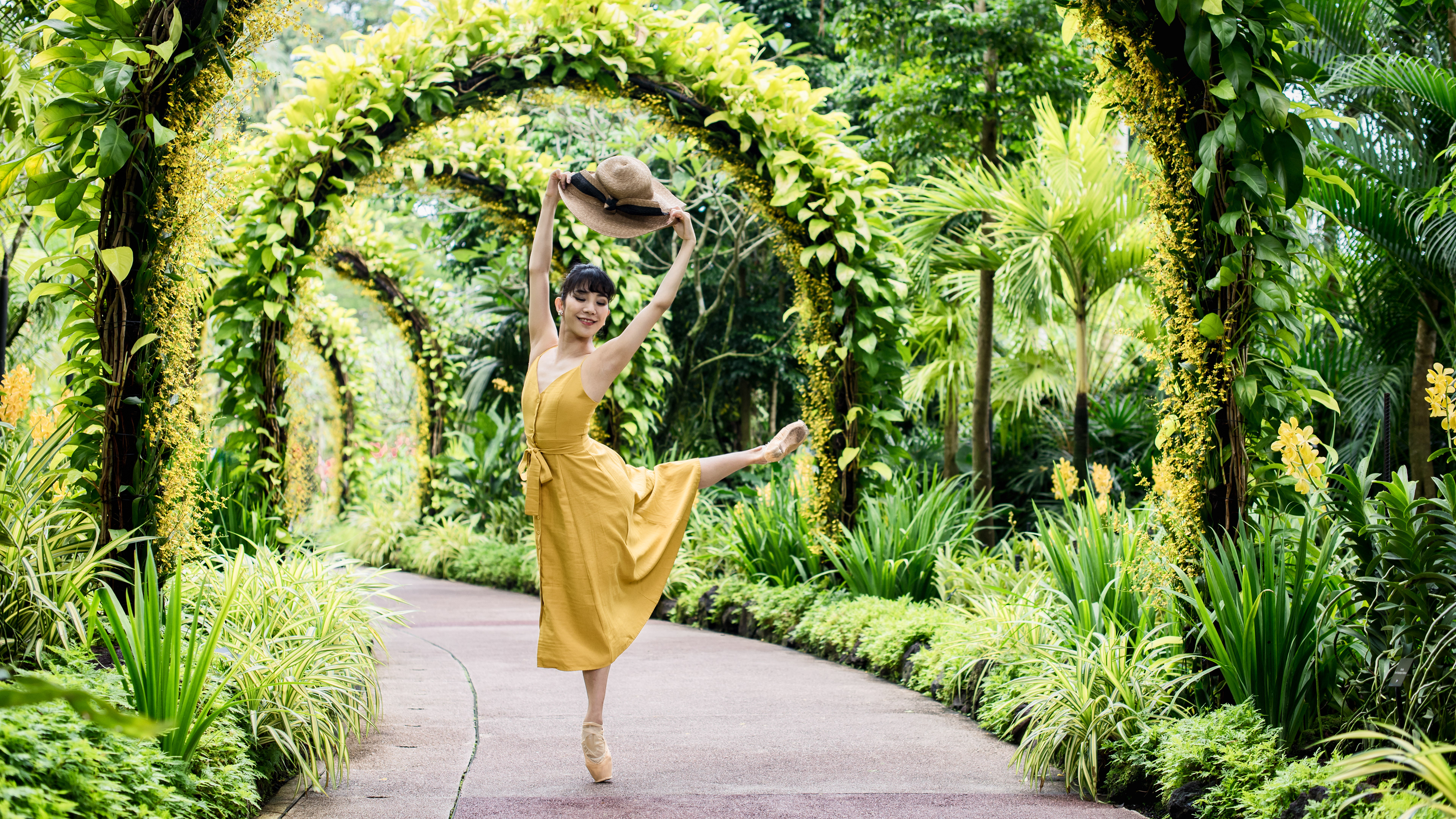 This is important. Not all dance photographers know dance. When a young dancer approaches me for a shoot, I always insert a caveat: I am not dance trained. This means there's a limit to how much I can help direct a dancer during shoots. With experienced dancers, this isn't so much a problem as all I'd need to do is to communicate a concept and we're good to go. With less experienced dancers, it can be difficult sometimes (but I'm learning!).
Which brings us to the meat of this pointer: find a photographer that you know you're comfortable in working with! When approaching a photographer, size them up! After all, they're probably sizing you up especially if the both of you are working towards a collaboration.
3.
Know What Thy Photographer Has Taken
Lastly, after a shoot, always make sure you see what your photographer has taken. Personally, I prefer sending dancers I work with contact sheets of the shots we did (filtered of course) and letting them have the final say on what shots can and cannot be used. The last thing you'd want as a dancer is to see pictures of yourself with sickled feet on the internet!
That's my 3 small tips for dancers who are looking into doing shoots! Hope this will benefit some of you out there!
**Merv is a very talented dance and portrait photographer based out of Singapore.  He was awarded Singapore's Instagrammer of 2018.  Please follow his instagram account at
MervKwok
and his website
mervkwok.com
As a dance photographer who does a lot of shoots overseas, I am always on a very tight schedule in places that I'm often only visiting for the first time and working against many conditions that are not directly within my control. Thus, in order to ensure a successful shoot and to maximize the use of everyone's time, I do a lot of research and planning on my end to know the locations inside out such as spots and angles to use, best time of the day to shoot and travel directions all the way to what we might face in terms of crowds, weather and security.
And on the topic of planning, one thing that's always hit and miss is on what happens on the dancer's end. Here's some advice I hope dancers can take on board when doing a location shoot, with some tips specific to working with photographers who are visiting from out of town.
Who?
More often than not, it is often photographers approaching dancers for shoots. If it's a well-known dance photographer, then congratulations! If not, take the time to look through their work, ask them about their photography background, figure out if you like their style and even personality if possible. Don't be afraid to reject photographers whom you doubt can give you good pictures (e.g. they spend most of their time shooting flowers), just be honest!
Why?
Next, understand the purpose of the shoot. Is the photographer just doing personal work? Or is it a commercial (e.g. product/advertising/editorial/etc) shoot? Where is the work going to appear? Will you get pictures or payment in return for your time?
When?
If you're a professional dancer and in the middle of a season, I totally get that you have a crazy schedule and still need to squeeze in downtime for rest and recovery. However, do understand that a traveling photographer also has a very limited window of time in your area to shoot; and for me, it'll often be months, even years before I visit the same place again. As such, it would be very helpful to confirm dates and times as early as possible. Give a list of options if possible so that it is easier to juggle things around should any unforeseen issues arise.
Where?
Some photographers like to shoot at just one location whereas others (like me) prefer to maximize their trip and shoot at a few locations time permitting. Find out if the location requires travel on your part and make sure that the photographer factors the time and costs in.
If the photographer is from out of town, use the advantage you have of living in the area to advice the photographer if the locations he has in mind are available or not. Suggest other possible locations too if the photographer is open to it. On occasion, I have had dancers record short videos on their smartphones of the places I was considering and you won't believe how much insight this gives, e.g. angles, crowds, light, etc.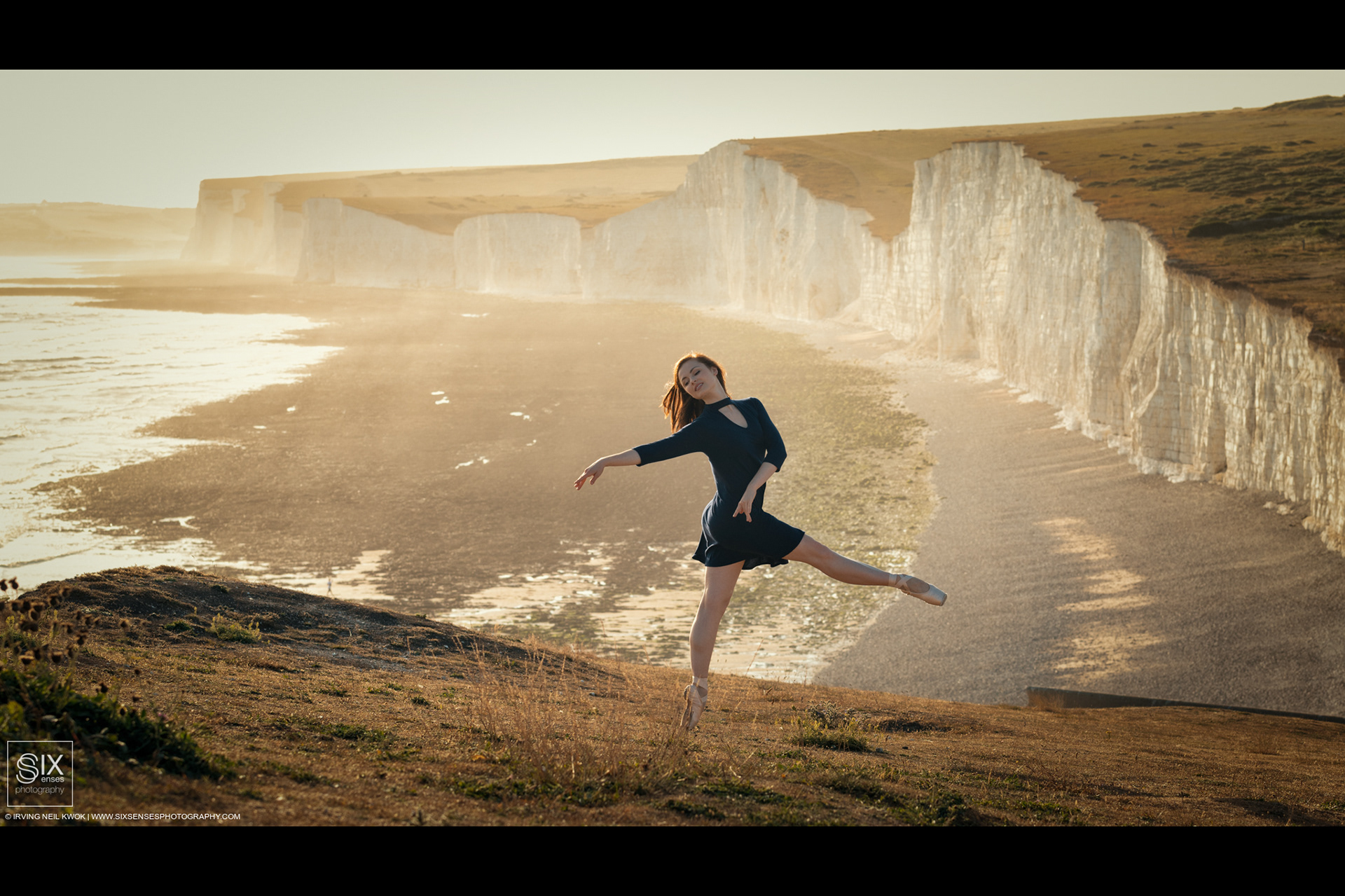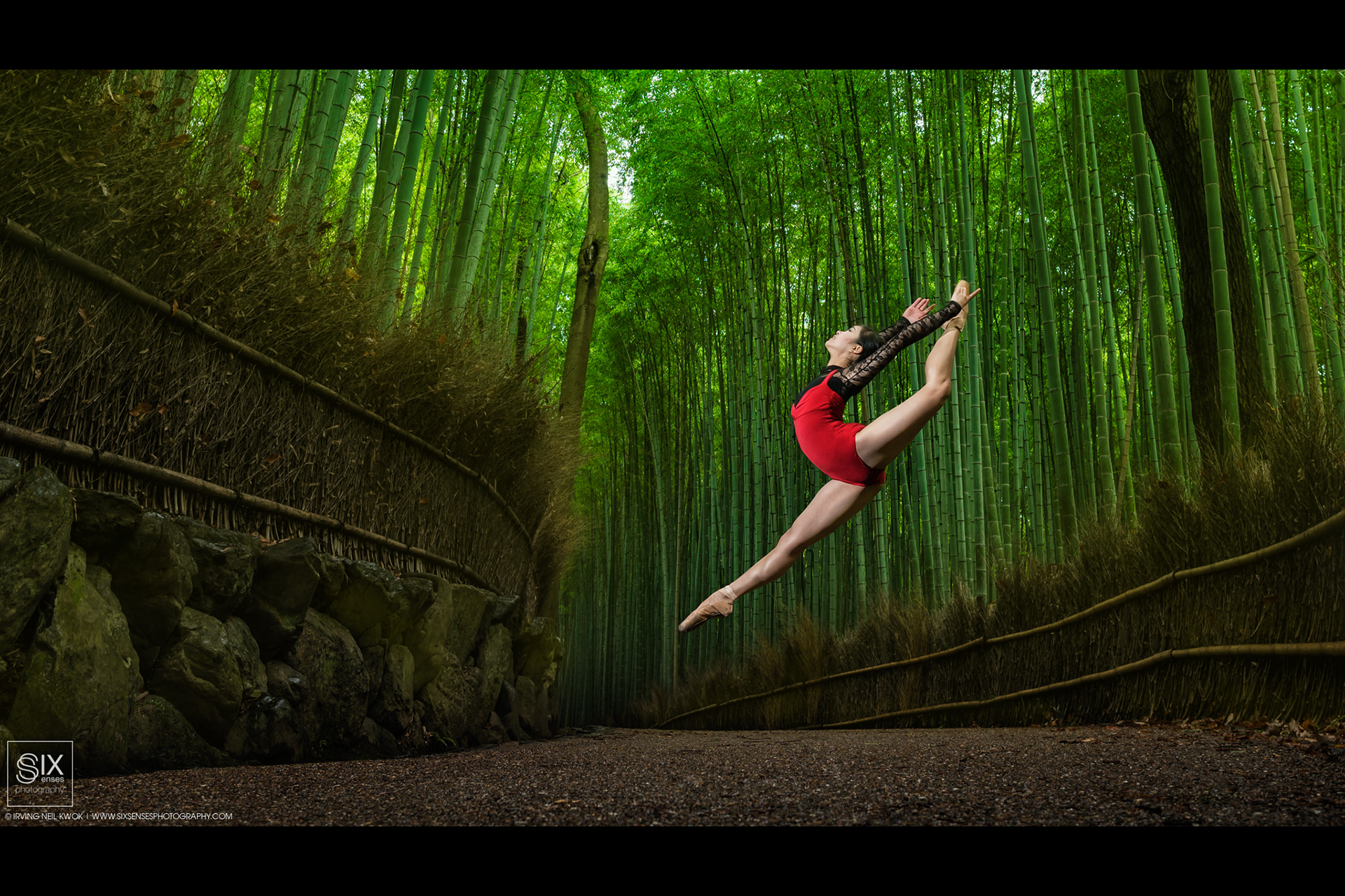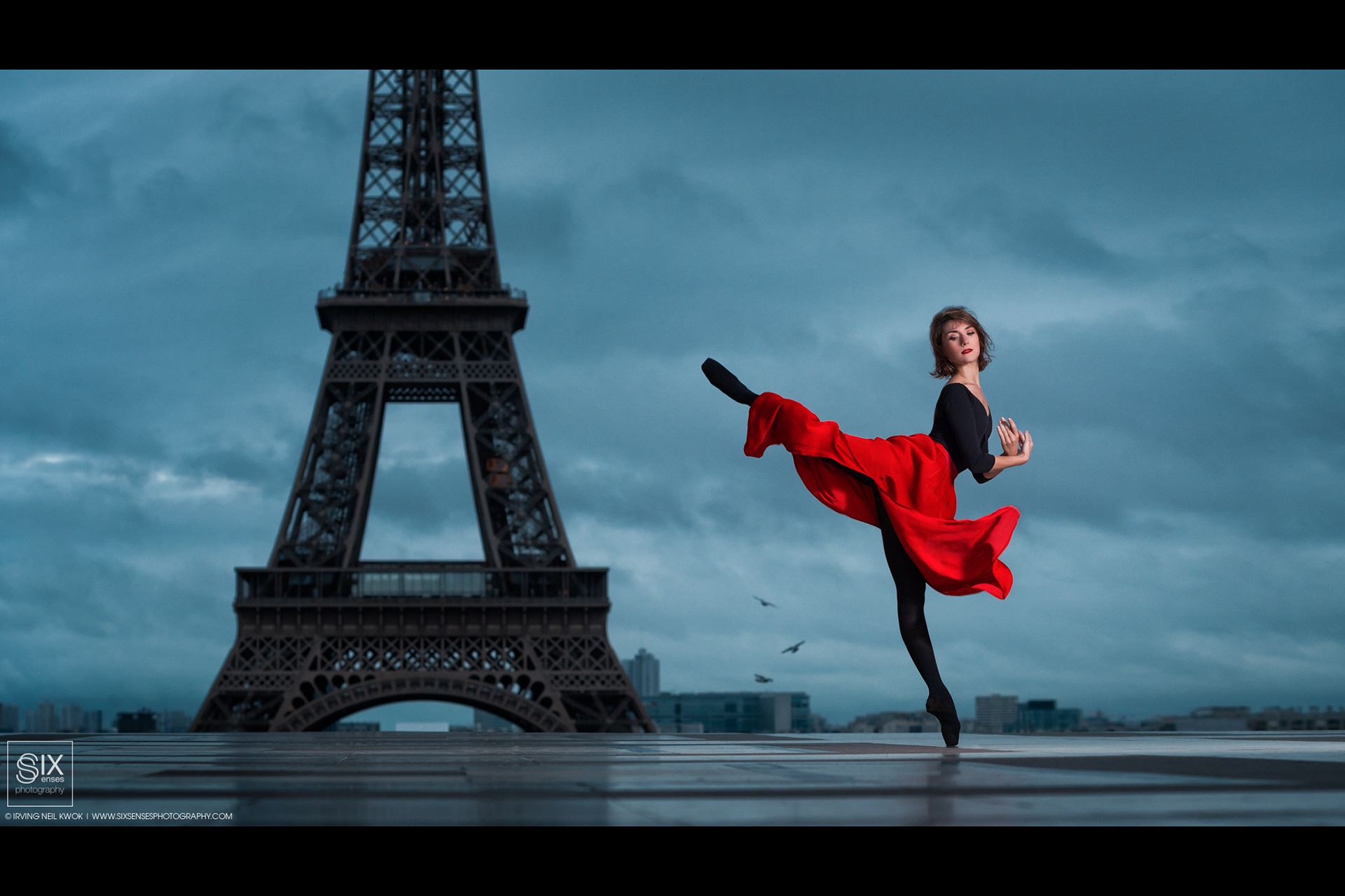 Now, you're probably wondering where the 5th "W" is and that's exactly what I'm going to address in the next point.
It's a collaboration, so please contribute
Remember, if a photographer approaches you for a shoot, then there is something he sees in you that he values for the work that he is creating. However, don't leave all the work to the photographer and just turn up expecting everything to run smoothly. The more homework you can do beforehand, the smoother the entire process would be. Here's are some areas in which dancers can especially contribute in:
Wardrobe styling
Let me start off this point by saying don't tell the photographer "I'll bring a few outfits and you can decide when we meet." That's just plain lazy. 
With that said, I often get dancers asking me "What do you want me to wear?" To which I often reply, "Well, what do you have?"
Find out if the photographer wants to shoot with dance wear, normal clothes or a combination of the two. Once you have an idea of the general styling, look through your wardrobe and recommend as wide a selection of outfits as possible. If you know what locations the photographer plans to use, think of colors that go well with the place (e.g. if the location has lots of greenery, don't use green/brown/black as you'll blend in).
Dance wear like leotards are often straightforward, with colors and patterns being the main consideration. Naturally, suggest some skirts or tutus to go along if you have any. If you are a ballerina, pointe shoes are usually a given, and try to get at least two pairs ready with one as a backup. For outdoor locations, it's perfectly fine to use your old shoes as most get thrown away after the shoot anyway. Don't use your expensive brand new shoes unless specifically requested by the photographer (quite likely if it's a studio shoot).
For normal clothes, discuss with the photographer on the look involved – street, elegant, sporty, etc – and then recommend a few outfit choices if you have them. If your wardrobe is lacking in that department, just be honest and don't be afraid to suggest alternatives. I totally understand that rare is the dancer that has a long chiffon gown that is suitable for dance photos no matter how much I love that elegant look! Also, for me particularly, given that my work is "personal non-commercial", I don't expect dancers to go out shopping for new clothes just for the shoot and am totally fine with them using whatever they already have. But if you do want to shop, I won't stop you, it's always nice to have something new or not used in other shoots before.
Once you have an idea of the look, lay out your outfits neatly on the bed or floor and snap pictures of them. Most people own a smartphone these days so it's not difficult to do, don't make excuses like you're too busy! This can go a long way in helping the photographer choose which outfits to use and when. And best of all, once decided, you don't end up bringing along unnecessary or unusable clothes.
Hair & make-up
Make-up is almost always a given, so confirm with the photographer if you'll need to DIY or if there will be a make-up artist along. Ask the photographer if there's a specific look for the make-up and any particular hairstyle that he would like. However, don't be afraid to propose some looks that you might like to be photographed in too.
Choreography
Unless the photographer you're working with is or was a dancer, chances are you'll know a lot more about dance than him or her. And if you don't have a lot of experience with doing shoots, it will help a lot to think of a few poses to do on the day. This will help keep things moving and ensure that you both don't run out of ideas midway.
In addition, if you plan on attempting any challenging poses that are beyond your normal proficiency level or physical ability, then you have to really put in effort to practice them beforehand.
Finally, during the shoot itself, do make an effort to constantly check how you look by reviewing the shots off the back of the camera. Insist on being able to do so! It can get very frustrating to keep attempting the same pose over and over only to find out much later that the photographer had missed all of them. If the photographer is inexperienced, try giving suggestions on how the pose can be improved either by letting you try again with adjustments to your arms, legs, head, body shape and direction. If your pose involves motion, you can also give tips on which point in the movement to best capture you at.
Be professional
Lastly, and I can't stress this enough, is to be professional. Once you have made a commitment to work with someone, make sure you do your best to make it a success before, during and after the shoot.
Before
Be responsive, no matter how busy you are. And try to keep to your any arrangements agreed on. Don't flake (i.e. cancel or worst still, not turn up) unless you have a really really good reason like an injury or being scheduled last minute to work. And if you do have to cancel, be responsible and try to help the photographer find a replacement. I've had my fair share of last minute cancellations and nothing can be more infuriating having traveled thousands of miles only to be left high and dry without anyone to work with for the day.
Prepare your body and mind for the shoot too. If you're a professional dancer, chances are you're already looking after your body every day due to work demands. However, if you're not, ensure that you diet and exercise right so that you'll be in great physical shape for the shoot.
During
Maintain a positive attitude during the shoot, especially at the beginning when both you and the photographer are still getting into the groove. Don't whine or complain when things aren't working, but instead try to understand why and make the necessary adjustments. If a pose just doesn't work for example, suggest alternatives that you can try instead of wasting everyone's time.
Photographers are human too so try to encourage them or give positive feedback if they do something right like nail a shot. I've actually worked with a few dancers who don't talk or even smile much during a shoot to the point that I start to doubt whether I'm on the right track!
After
The shoot is over and it is time for the photographer to work on the pictures. Again, unless the photographer is a very experienced dance photographer, chances are high he might end up editing some pictures that don't capture your technique right. Offer to review the photos together with the photographer so that you don't have to have that awkward conversation later on about not using certain pictures after so much time had been spent editing them.
Once you receive your photos, I'm sure the urge to share them is great. And when you do, please spend some time to properly credit the photographer and anyone who had helped out in your post to whatever social media platform you use. This is basic respect yet it's surprising how often people don't bother to!
I hope you find all this advice useful for your next photo shoot, and if you have any questions or comments on the material, please feel free to send me a direct message or e-mail.
**Irving Kwok is the founder of Dancescapes project and an amazing dance photographer who photographs dancers all over the world.  Please follow his instagram account at: 
sixsenses.irving,
his facebook at:
Irving.Kwok,
and his website at: 
sixsensesphotography.com,
or reach him directly by email at:  irving@sixsensesphotography.com